Rockwood Summit HS Girls Soccer (P-STL)
Group Note:
Support the Summit Girls Soccer Program with one of these 3 unique Nike items. Each item will feature the new Summit Soccer Crest on the left chest.
Please order carefully, as there are no returns or exchanges on items that customized with school logos.
---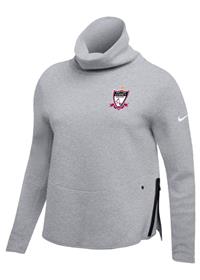 This top has a "Low/High" cut. The back is going to be cropped shorter than the front.
Your Cart
Your cart is currently empty.